AJ Supreme Interviews Keisha & Precious Jones (Rapper Jim Jones Sisters)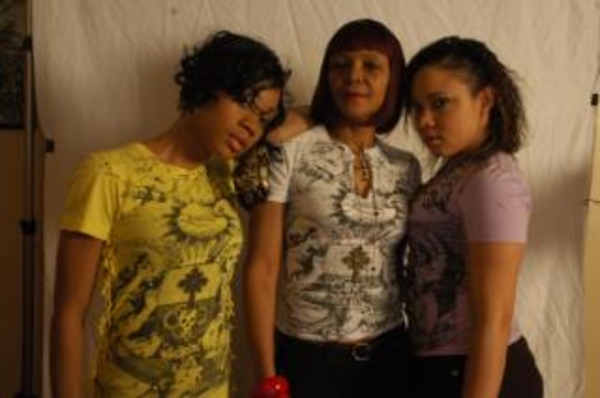 Posted By: Antonio Wynder on April 20, 2009

In above photo: Keisha Jones on the left, Nancy Jones (Mamma Jones) center & Precious Jones on the right.

Listen to the audio, Part 1 of my interview with Keisha & Precious Jones, sisters of rapper Jim Jones, which took place on last night Feb. 16, 2009. Keisha & Precious are fashion designers who are gearing up to launch their new women's line "Jonezz", along with their mother fashion designer/entrepreneur Nancy Jones. (Mama Jones)

Keisha & Precious chopped it up and gave AJ Supreme some exclusive details on their new clothing line Jonezz., where they get their fashion inspiration and
much more! Check it out below! For more information on their new womens line "Jonezz".





Link: http://vids.myspace.com/index.cfm?fuseacti...

Lastly, I need you guys help to past the word around about the site, please email all your friends on all the various social sites and tell them about AJ Supreme.

Please also message all your friends to join the AJ Supreme Facebook group at: http://www.facebook.com/home.php#/group.ph...

As usual make sure you keep it locked on http://ajsupreme.blogspot.com/

Add Me On:

My Space: http://www.myspace.com/mrajsupreme1
Twitter: https://twitter.com/AJSupreme
YouTube: http://www.youtube.com/user/AJSupremeTV1
Imeem: http://www.imeem.com/mrajsupreme
Tagged: http://www.tagged.com/ajsupreme
Global Grind: AJ Supreme
If you enjoyed this article, Join HBCU CONNECT today for similar content and opportunities via email!